PWG: We produce your success


PWG srl came out from the thirty years experience in planning, manufacturing and production of axial piston pumps and otors for hydrostatic systems and hydraulic components in generally.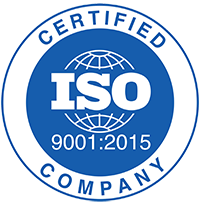 Our products range can be used on agricultural engine, shipbuilding machine and for a lot of different hydraulic applications.
Our flexibility and our technicians' advice, until the development in loco of the machine of our customers, are peculiarity of our service and our factory. We would like to be partners of our custom bracing, with the quality of our products and the delivery on time, your satisfaction. 

We are grateful to our customers for the faith that always you give to us and we will be really happy to increase with them
Also in 2018, PWG presented its products and solutions and EIMA International, the International Exhibition of Agricultural and Gardening Machines in Bologna, a biennial exhibition promoted since 1969.